See on Scoop.it – You and Social Media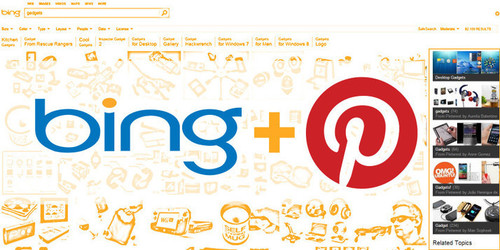 Bing has beefed up its image search by bringing Pinterest boards to its image search results. Go to Bing Image Search and type in your keyword. You will see the result in the form of Pinterest board collections appear on the right hand side of the regular Bing Image Search results. Clicking on any collection takes you to the next screen that displays all images on the pin board. Click on the image to enlarge and view it in a lightbox. As earlier, you can directly pin any image from Bing Image Search.
Visual search has become richer and search engines – both Google and Bing – have tweaked their algorithms to make it more accurate. Bing says that it recognizes the trend that the most interesting pictures on the web are being collected by people, not computers i.e. curators who are using platforms like Pinterest to collect images aligned with their interests. As Pinterest's popularity has proved, curated collections are not only creative outlets, but also a searchable mine for ideas. Searching for ideas on hairstyles, fashion, gifts etc. are a perfect match for a visual search and Pinterest is one of the sources anyone can tap. Visit the blog (linked below) for more examples on display.
See on www.makeuseof.com